Shona Myers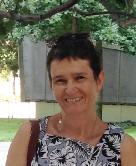 Shona is the Director and Principal Ecologist of Myers Ecology Ltd.
Shona has over 30 years' experience as an ecologist. She has worked widely in central and regional government agencies, leading biodiversity conservation and resource management programmes. She has undertaken ecological survey and monitoring projects in many parts of New Zealand and has wide knowledge of NZs flora and fauna and ecosystems. Her experience includes over twenty years' providing expert ecological evidence for Environment Court and Board of Inquiry cases.
As an ecological consultant, Shona works across New Zealand with a wide range of clients from regional councils, NGOs, NZ Transport Agency, DOC, and private landowners. Recently she has worked for Department of Conservation national office developing priorities for resource management engagement and providing advice on biodiversity strategy development. Shona was previously employed as a senior manager with the Auckland Regional Council. Here she managed and led natural and cultural heritage conservation programmes including on the 40,000ha regional park network. She has also worked as a scientist with the Biological Resource Centre and the Department of Conservation where she was involved in establishing the Protected Natural Areas Programme, and the national Wetlands of Ecological and Representative Importance (WERI) inventory.
Her ecological work has involved working with private landowners, community groups, government agencies, and iwi to protect and manage ecological and heritage values. She is a trustee of the Forest Bridge Trust, a collaborative initiative led by private landowners to protect and link up biodiversity across the Hoteo River catchment in the Kaipara, working with DOC and Auckland Council. She is a current Committee member and past President of the New Zealand Ecological Society, and is the President of the International Association for Ecology (INTECOL). Shona is also an Independent Hearing Commissioner for Auckland Council.
As President of INTECOL, Shona has developed wide international networks with ecological societies across the world. She is currently working with Board members to organise the 2017 Beijing Congress. INTECOL is the umbrella organisation for ecological societies worldwide, and has 2700 individual members from more than 100 countries. INTECOL supports ecological science and its application around the world, and was set up to foster international participation to address important ecological questions.
Most recent publications are:
Davis, M.; Head N.J.;
Myers, S.C.
; Moore, S.H. (2015). Department of Conservation guidelines for assessing significant ecological values. Department of Conservation, Christchurch, New Zealand.
Myers, S.C.
; Clarkson, B.R.; Reeves, P.N.; Clarkson, B.D. (2013). Wetland management in New Zealand: Are current approaches and policies sustaining wetland ecosystems in agricultural landscapes? Ecological Engineering 56: 107-120.
Myers, S.C.
; and Court, A.J. (2013). Regeneration of taraire (Beilschmiedia tarairi) and kohekohe (Dysoxylum spectabile) in a forest remnant on Tiritiri Matangi Island, northern New Zealand. New Zealand Journal of Ecology 37:353-358.
Myers, S.C.
; Park, G.N.; and Overmars, F.B. (1987). A guidebook for the rapid ecological survey of natural areas. New Zealand Biological Resources Centre publication no.6. Department of Scientific and Industrial Research, Wellington.